We would like to welcome the newest member of the IOHRM family, Dr. Kristl Davison!
Dr. Davison received her BS in Psychology, with a second major in German, as well as her MS and Ph.D. in Industrial/Organizational Psychology all from Tulane University in New Orleans. Since then, she has become an accomplished author and academic. Her research interests include applicant faking, fairness and aggression, equity sensitivity, social networking websites, and employment discrimination. Currently, she is teaching Introduction to HR and Strategy & Practice of HR.
A little fun fact, when Dr. Davison found out she would be relocating to Boone, she did what everyone said to do - bought a Subaru, which came in handy when she house hunt in March and encountered 5 inches of snow!
We are so excited to have such a knowledgeable and accomplished professional join our IOHRM family. Welcome, Dr. Davison!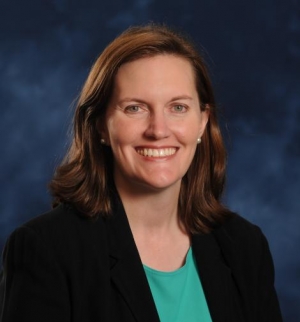 Tags: