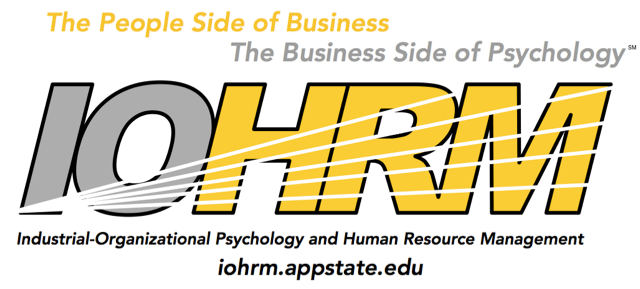 The Industrial-Organizational Psychology and Human Resource Management Program is an Interdisciplinary Master of Arts degree, offered by the Departments of Psychology and Management, to prepare professionals for work in business, industry, and government. As part of the only cross-disciplinary master's degree program in the nation, students have the unique opportunity to leverage the application of I-O Psychology to business.
Designed to equip students with specialized training in human resource management, program emphasis is placed on developing knowledge of theories, methods, and research findings derived from the behavioral sciences. The program also emphasizes the acquisition of skills in the application of this knowledge to such organizational activities as selection, placement, and motivation of employees; training and development; performance appraisal; and development and change of organizations.
National Recognition
In the most recent rankings of I-O graduate programs, the IOHRM program was rated highly by multiple independent research teams:
First for overall student satisfaction, first for resources provided to students, and second for program culture (Acikgoz et al., 2018)
AND
The IOHRM program adheres to SIOP's (Society for Industrial Organizational Psychology) guidelines for Master's level training in I-O Psychology. IOHRM students are members of both the College of Arts and Sciences and College of Business and take classes in both the Departments of Psychology and Management.
Eye on IOHRM Newsletters

Introduced in spring 2011, Eye on IOHRM is our department's bi-annual publication to keep program alumni and other stakeholders up-to-date about the IOHRM program. In each issue, we highlight the achievements of current and former students and faculty and let you know about new developments within the program. Below is our most current issue, or view additional newsletters!