As second year IOHRM Students, Greg Vass, Andrea Montoya, Kari Scholten, and Taylor Lundy prepare to transition out of Beans2Brew to prepare for COMPS, their dedication to Beans2Brew deserves recognition! They have capitalized on the opportunity to rejuvenate HR policies and practices at Beans2Brew while the shop has been closed since March 2020 due to COVID. While it may not have been the term they imagined when they joined Beans2Brew in 2019, they have grown tremendously in helping organizations adapt and stay productive throughout COVID.
For those unfamiliar, Beans2Brew is a non-profit student run organization, located in Peacock Hall, that aims to provide volunteers with applicable business experience in relevant areas of study and to raise funds for affiliated clubs. It contains multiple function areas: Human Resources, Technology and Data, Supply Chain, Marketing, and Finance & Accounting. Its values of sustainability, relationships, inclusion, innovation, and volunteer development truly "empower, educate, and equip students by being the model of experiential learning in higher education."
Here is some of what each second year has accomplished:
Greg Vass, Human Resources Director

Made selection questionnaires and rating forms for business team members

Rewritten By-Laws and organization policies addressing needed changes to operating procedures after COVID

Andrea Montoya, Training & Development Coordinator

Filmed shop operation training videos for new volunteer training

Established a Beans2Brew Intranet to be a resource for Business Team members and volunteers

Kari Scholten, Performance Management Coordinator

Conducted job analyses with each functional area

Consolidated Organizational Chart and identified future team growth opportunities

Taylor Lundy, Organizational Development Coordinator

Established Recruitment, Selection, and Onboarding timelines for the HR team

Created onboarding presentation materials for future Business Team members
Additionally, they are all participating in exit interviews to assess growth opportunities for the organization and continue to provide mentorship to the first year IOHRM students who will be stepping up to lead the Technology and Data and Human Resources functional areas. First year students, Ashley Rankin, Andrew Webb, Braxton Lee, Jenna Hochstetler, Riggs Matthews, and Scott Blackburn sincerely appreciate the wisdom Greg, Andrea, Kari, and Taylor have provided and look forward to continuing to help Beans2Brew grow and flourish.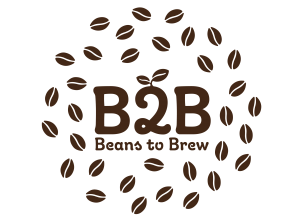 Tags: