Each year the IOHRM family grows larger and we always greatly value our ability to maintain connections with alumni of the program. As part of the Intro to Human Resources and Professional Issues class, taken during students' first semester here, each first-year student will have the opportunity to interact with esteemed alumni who have graciously volunteered their time. We are excited to announce the Alumni Mentor Class of 2020!
Each student is assigned to an Alumni Mentor who, during the semester, helps perfect resumes, create career development plans, and provide general advice about the IOHRM program experience or graduate school in general. Having a mentor who has been through the IOHRM program is an invaluable experience and will provide new students with a fantastic professional resource. This experience can also benefit the alumni. Here are what some of the mentors are looking forward to:
"Participating in the mentorship program has been such a rewarding experience over the past few years. The incoming students get more and more impressive with each passing year and I learn just as much from them if not more! It's a great way to stay connected to the IOHRM program and the university."
– Elma Lloyd
"Engaging current program students through mentoring is always a fun way to stay connected to the program and the next generation of IOHRM leaders. I can't wait for a great semester of learning from each other and being able to pass on the real-world knowledge I've gained since graduation."
– Evea Kaldas Stuart
"I love the IOHRM program as it offered me an invaluable experience on an educational level, as well as provided me with lifelong friendships. The mentorship program is one way I can offer a "thank you" back to the program, while also having the opportunity to positively influence another IOHRM family member. I am looking forward to providing guidance (which I appreciated greatly as a first-year student), facilitating career connections, and helping to foster professional development throughout the mentorship program and beyond. I also look forward to meeting a current IOHRM student that I otherwise would not have the opportunity to meet!"
– Aimee Wood
"While I hope I can assist my mentee with my own experience and knowledge, I look forward to learning from them as well. The program has helped my career immensely, and I look forward to giving back in a tangible way through the mentor program."
– Stephen G. F. Coenen
"I'm looking forward to reconnecting with the IOHRM faculty and helping to lend some guidance to new members of the program, especially at such a unique and trying time in the world. My experience with the IOHRM program helped me to build on my professional skills and introduced me to a variety of ideas, concepts, and ways to think critically that are still paying off today and that will only become more relevant in the near future, and so I hope that I can pay things forward and provide some guidance however best I can."
- Nkem Obi-Melekwe
"I always look forward to welcoming new students to the program and helping them navigate the transition into the business world. Plus, it seems the IOHRM program keeps getting more impressive, so I always learn something new too!
- Kristen Kaufmann
"The network you develop from your time in the IOHRM program is irreplaceable. I always look forward to participating as an alumni because I love to give back to the program that gave me my professional career, education, and lifelong IOHRM family. As I'm sure many people would agree, sharing knowledge and experiences is the least we can do to help incoming classes be as successful as possible. I always enjoy seeing the program expand and grow and expanding my network along the way!"
- Meaghan Hansen
"As an IOHRM student and mentee, my alumni mentor helped me maintain a future focus, providing insight on various roles that aligned with areas of interest. Now, as an alumni mentor, I hope to do the same – to be a sounding board for all of the questions, concerns, and excitement that are part of that crazy first semester. And selfishly, I'm thrilled that the Alumni Mentor program allows me to remain connected to and involved with the best program in the country!"
- Cheryl Nickel
The program has seen great success in the past and promises to be another exciting opportunity again this year. A big thank you to all alumni currently involved in this program!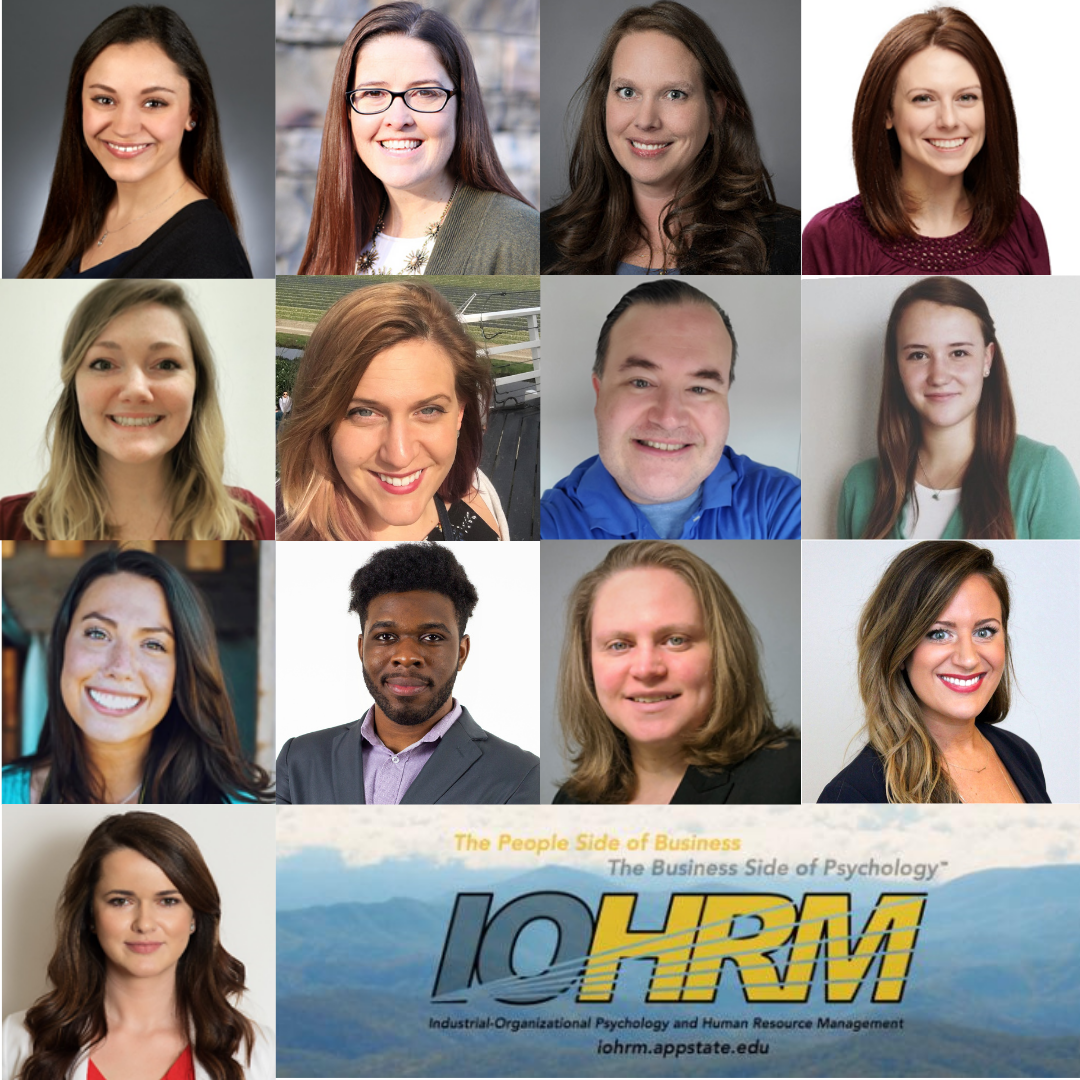 Pictured from left to right:
First Row: Evea Kaldas, Cynthia K. Miller, Jennifer (Houseworth) Cline, Bethany (Malpass) McRee
Second Row: Meaghan Hansen, Kristen Kauffman, Stephen Coenen, Jessica Swets
Third Row: Aimee Wood, Nkem Obi-Melekwe, Stacey (Bumgardner) Hussey, Cheryl Nickel
Fourth Row: Elma (Dostovic) Lloyd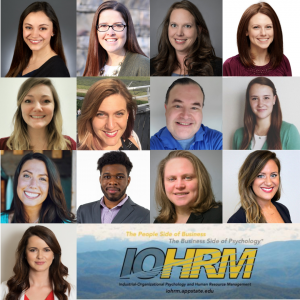 Tags: